WELCOME TO THE ONLY AVIATION NFT PROJECT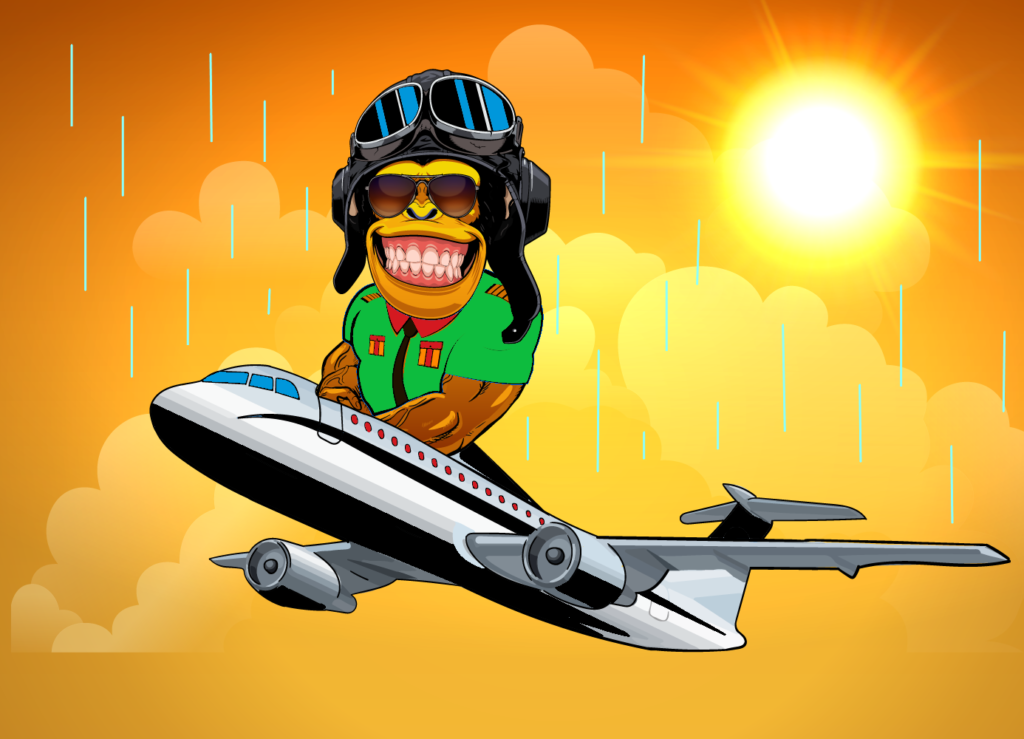 Taking off at:
https://opensea.io/collection/flying-apes-aviation-club
FAAC welcomes you to a rare collection of 747 unique 1 of 1 NFT's.
No copies, no editions & no computer generated imagery for each NFT.
Find your one of a kind aircraft, piloted by a smiling ape in uniform.
Pick your favorite NFT from a range of famous aircraft, a movie pilot, a blockbuster, aviation pioneers, international airports, actors, aircraft parts, pilot slang and much more as part of the aviation industry and its remarkable history.
From NFT #1 Wright Flyer, B #2 Stealth, Denzel Flight, a MiG, Concorde, Sully's Hudson, Top Gun, Airforce One, Spirit of St. Louis, or a private jet perhaps?
There's a NFT for every aviation enthusiast.
For more go to:
https://www.flyingapesaviationclub.com/
NFT's include VIP Travel Club & real utilities!