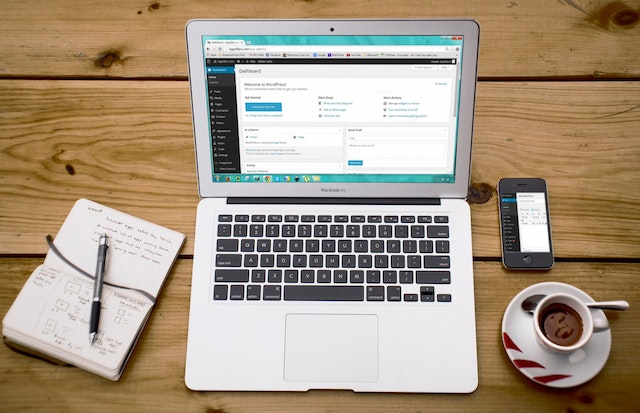 WordPress is a popular content management system (CMS) that powers over 40% of all websites on the internet. Whether you're a blogger, small business owner, or enterprise-level company, WordPress has a lot to offer. Here are 10 reasons to use WordPress for your website.
Easy to use
WordPress is user-friendly and easy to learn, even if you don't have any coding experience. The interface is intuitive, and you can easily add, edit, and delete pages and posts without needing to know HTML or CSS.
Customizable
WordPress offers thousands of themes and plugins that you can use to customize your website's appearance and functionality. Whether you want to add a contact form, social media integration, or an online store, there's a plugin for that.
Search engine optimization (SEO) friendly
WordPress is designed to be SEO-friendly, with built-in features that help you optimize your content for search engines. These features include customizable permalinks, meta descriptions, and tags.
Mobile responsive
In today's mobile-first world, it's essential that your website is mobile responsive. WordPress themes are designed to be responsive, meaning that your website will look great on any device, from desktops to smartphones.
E-commerce ready
If you want to sell products or services online, WordPress is a great platform to use. There are several e-commerce plugins available, such as WooCommerce, that make it easy to set up an online store.
Secure
WordPress is a secure platform, with regular updates that address security vulnerabilities. Additionally, there are several security plugins available that can help protect your website from hackers and malware.
Community support
WordPress has a large and active community of developers and users who are always willing to help each other out. Whether you're looking for advice on how to customize your website or need help with a technical issue, you can find support on forums and social media groups.
Scalable
Whether you have a small blog or a large enterprise website, WordPress is scalable to meet your needs. As your website grows, you can easily add more pages and features without needing to switch to a new platform.
Cost-effective
WordPress is a cost-effective platform, with many themes and plugins available for free or at a low cost. Additionally, because WordPress is open-source software, you don't need to pay for a license to use it.
Integrations
WordPress integrates with many third-party services, such as social media platforms, email marketing tools, and payment gateways. This makes it easy to connect your website with the tools you already use, streamlining your workflow and saving you time.
In conclusion, WordPress is a versatile platform that can meet the needs of a wide range of users. Whether you're a blogger, small business owner, or enterprise-level company, WordPress offers the features and functionality you need to create a professional-looking website. With its ease of use, customizability, SEO-friendliness, and security, it's no wonder that WordPress is the platform of choice for so many website owners.