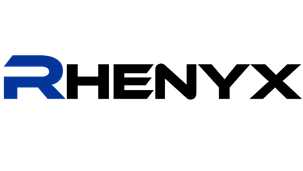 What is Rhenyx?
This company is one of the most innovative startups in the whole crypto ecosystem, providing you with a robust and powerful platform that allow any trader to trade cryptocurrencies fast and in a short period of time.
What makes me feel so confident to invest in the market is a tool that allows you to use a demo account, where you can use a balance to test and validate your strategies.
Basically, trading crypto in a broker involves making predictions on whether an underlying asset is going to go up or down.
So, you just have two possible outcomes: You either win or lose.
If you want to be a professional trader in this market, you need first to understand the fundaments of trading crypto. In this article I will be passing some valuable lessons that you must know before you trade this type of investments.
As I told in the first paragraph, this is a prediction financial instrument. You must have to develop a winning strategy, for this you can take as look in some indicators and get to know how to ready a chart and use technical analysis to predict the directions of your trades.
Have you ever heard of hedge you position?
It's a risk management strategy employed to offset losses in investments by taking an opposite position in a related asset. So, as you will see in this post I will explain and help you to strike the right moves.
Let's go straight to the point.
Main features you need to know while you are trading
In this market there are three features that is mandatory for you to learn and understand.
Payout offer: The payoff is the return measured in percentage that the broker offers to traders. In a nut shell, if the broker offers you an 80% return for a successful trade. The maximum potential loss that you could have is limited to the amount you invested. You will know this percentages before you place your bid.
Expiry time: This is the time interval between buying the contract and the time that the position will be closed. This period can vary from seconds, minutes, days or months depending on the asset. The pro traders opt for short term like 3 minutes or 5 minutes.
Strike price: This means the price at a call or put option can be exercised. For example, Today the price of one Ethereum (ETH) is $ 3499, and the winning trader gets 80% return. You have placed a put bit using $100. When the contract closes, and the price goes down, you get your $100 plus 80% of the amount you placed in. So, you would have $180 at the end of the operation.
Strategies to beat the market
As your risk is limited to the amount you are trading in the operation, which can be as little of $2.
You must spend some time learning about strategies that can be used in this market. And remember the strategy that you will adopt will depends on the situation you have.
So, you should always look for risk management. Thinking on that, here one of the best strategies that experienced traders use to identify the trends in the short-term.
Straddle trade strategy:
Its core fundaments say that you can beat the market quickly even if you don't have idea if the market is going up or down.
The most important aspect in this strategy is to have volatility! And you may not know, but the crypto markets are the most volatile in the whole financial sector.
So, the first thing you should consider is to look to twitter account that are engaged with the crypto community. Today, Twitter is the best social media to get you hands in news that are fresh if the market.
Using this news in your favor, you can trade along with the volatility and there is a high possibility that it will make the market moves. You just need to be with your eyes open to the information that are shared.
Benefits offered by the broker:
As you get more knowledge and trade more, the company have a selected club called Rhenyx Black. Where you can only enter if you be selected.

The mains benefits that you get is:
Debit card linked with your account
A dedicated manager
Bigger Payouts and exclusive conditions
VIP support
We want you to be in this amazing and disruptive journey with us! Use this link, to register your account https://bit.ly/rhenyxaccount